Eric Morel helps you to make energy digitization and transition, opportunities for growth and profitability.



REPORT
The utility 2.0: unattainable utopia or simple challenge. A European perspective
(October 2016).
This document of 35 pages presents unique thoughts and guidelines for defining the utilities strategy and targets mainly utilities and regulators.
Download the executive summary
here
Order the document
here
STUDY
This study details the support schemes deployed in the 28 European countries.
266 pages, 27 charts and graphics provide investors and industrials all details needed to complete their business plans.

Click here to see an extract of the report.






ARTICLE
How utilities must structure and manage a Smart Energy (Smart Grid, Smart Metering) program?
(April 2016).
I have summarized my experience in a 10 stages process. This document of 13 pages, reserved to utilities, describes it. Ask for it for free through the
"contact me"
page.
ARTICLE
Selection of articles about consumers engagement
This document presents different aspects of the research work achieved by Mach
&
Team
that helped to define pilot projects and offers aiming at understanding or addressing consumers behaviors related to energy
REPORT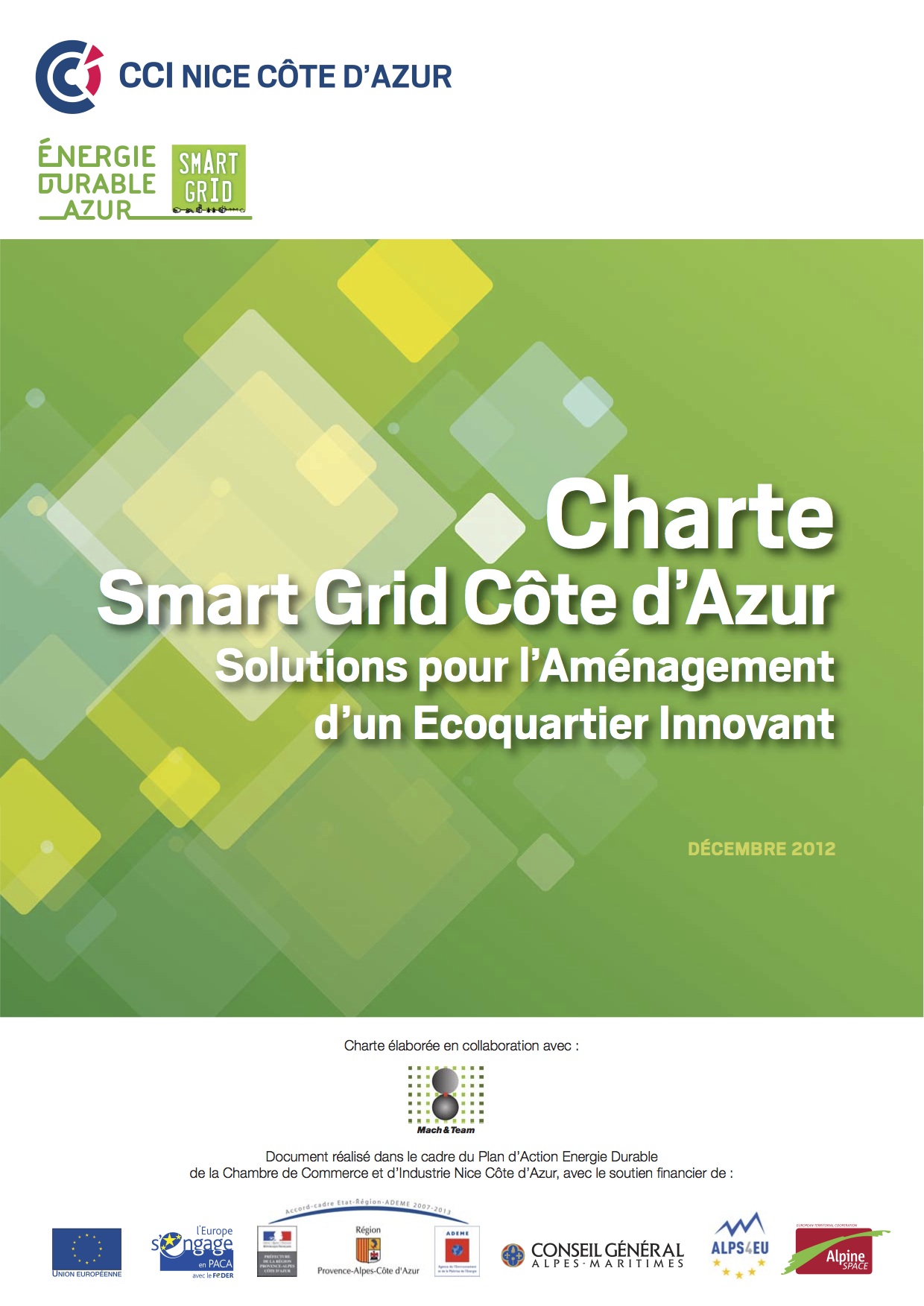 Mach
&
Team
wrote for its customer, the Nice Chamber of Commerce and Industry, the
Smart Grid Cote d'Azur charter
. This pragmatic and solution-oriented document has been reviewed by 30+ companies. It proposes a methodology to help city planners from the Nice region to design Smart Grid ready new districts.
Download the Cote d'Azur Smart Grid charter (April 2013)
ARTICLE
ARTICLE